Forum Posts
In General Discussions
Bacterial Imbalances – Bacterial imbalances, scientifically referred to as "intestinal dysbiosis", has come to be recognized as a key contributor to digestive disturbances. Imbalanced bacteria can result in increased colonic fermentation and gas production, and produce puffy and uncomfortable feeling and visible distention in your abdomen. Numerous factors can contribute to intestinal dysbiosis, including the use of antibiotics, diet, birthing mode, breastfeeding, pathogenic infections, etc. The good news is that it can be easy to identify and eradicate ongoing exposures in your life, and there's plenty of testing available to explore your current bacterial balance and pinpoint areas of focus. Methods for improving your bacterial status include eradication of problematic bacterial populations using dietary alterations to modify and continually support a healthy intestinal environment and the use of carefully selected prebiotics and probiotics to repopulate commensal bacteria. Food sensitivities/intolerances – Did you know there's a huge difference between a food allergy and a food sensitivity or intolerance? Many people react to certain foods (commonly gluten and lactose, eggs, fish, nuts without actually being allergic, and therefore consume these regularly due to lack of awareness. Since these culprits are in a huge percentage of foods you may be consuming them way more frequently than you're aware of, which could be contributing to an on-going feeling of bloating, lethargy, acne, and other digestive upsets. Reactions to foods can be caused by compounds that you may not know about or expect, such as  histamine or even fructose, so keeping a food/symptom diary can act as a highly useful tool for identifying what foods are setting off your symptoms. If you wish to get tested for food intolerances please click here to see our offer. Hormones gone haywire – Hormones have a lot to do with our digestive system. In fact, there's an entire hormonal system operating within your gut known scientifically as the "enteroendocrine system". These hormones play a huge role in the biological systems involved in appetite regulation, blood sugar control weight gain, and even – you guessed it – digestive symptoms! This is one of the reasons for which women experience bloating surrounding menstruation, and if thrown out of whack can contribute to chronic bloating and distention. Hormonal dysregulation can stem from numerous dysfunctions including thyroid dysfunction, stress exposures and adrenal activity, or even excess fat in your midsection which can disrupt hormonal signaling. Measuring serum hormone levels through simple blood testing can be an informative indicator of whether or not this system has been thrown out of balance. Low stomach acid – Low stomach acid, clinically known as hypochloridia, can have a huge impact on digestive functioning. Stomach acid is important early step in helping to break down foods for further digestion. If your stomach acid is low, digestion becomes hindered and you may not be able to break down food into small enough particles to appropriately extract nutrients. This can cause digestive discomfort following a difficult to digest meal (such as those containing high levels of fats or proteins), and can contribute to bacterial overgrowths and nutrient deficiencies which further interfere with nearly all bodily functions.   Damaged intestinal lining – The intestinal lining is the barrier between the external environment and your internal biology. Intestinal cells are held together by connectors called tight junctions, which ensure your intestinal tract acts as a selectively permeable barrier, appropriately allowing nutrients to pass into your body while keeping any unwanted substances out. Unfortunately, due to influences such as poor diet or pathogenic invasions, these tight junctions may loosen or pry apart and widen the spaces between your intestinal cells. If this occurs, foreign substances, such as whole food particles, become able to cross the intestinal barrier and enter your bloodstream. As your body does not recognize these foreign substances, the immune system becomes activated in order to defend your body from what is perceived as an attack. The result is an inflammatory response following food consumption, which can leave you feeling exhausted, uncomfortable and, contribute to digestive symptoms. If you are struggling to beat the bloat, lose weight and improve your digestive system, and need help please get in touch and let us know what your symptoms are so we can advice you on what is the best approach to addressing your digestive discomfort.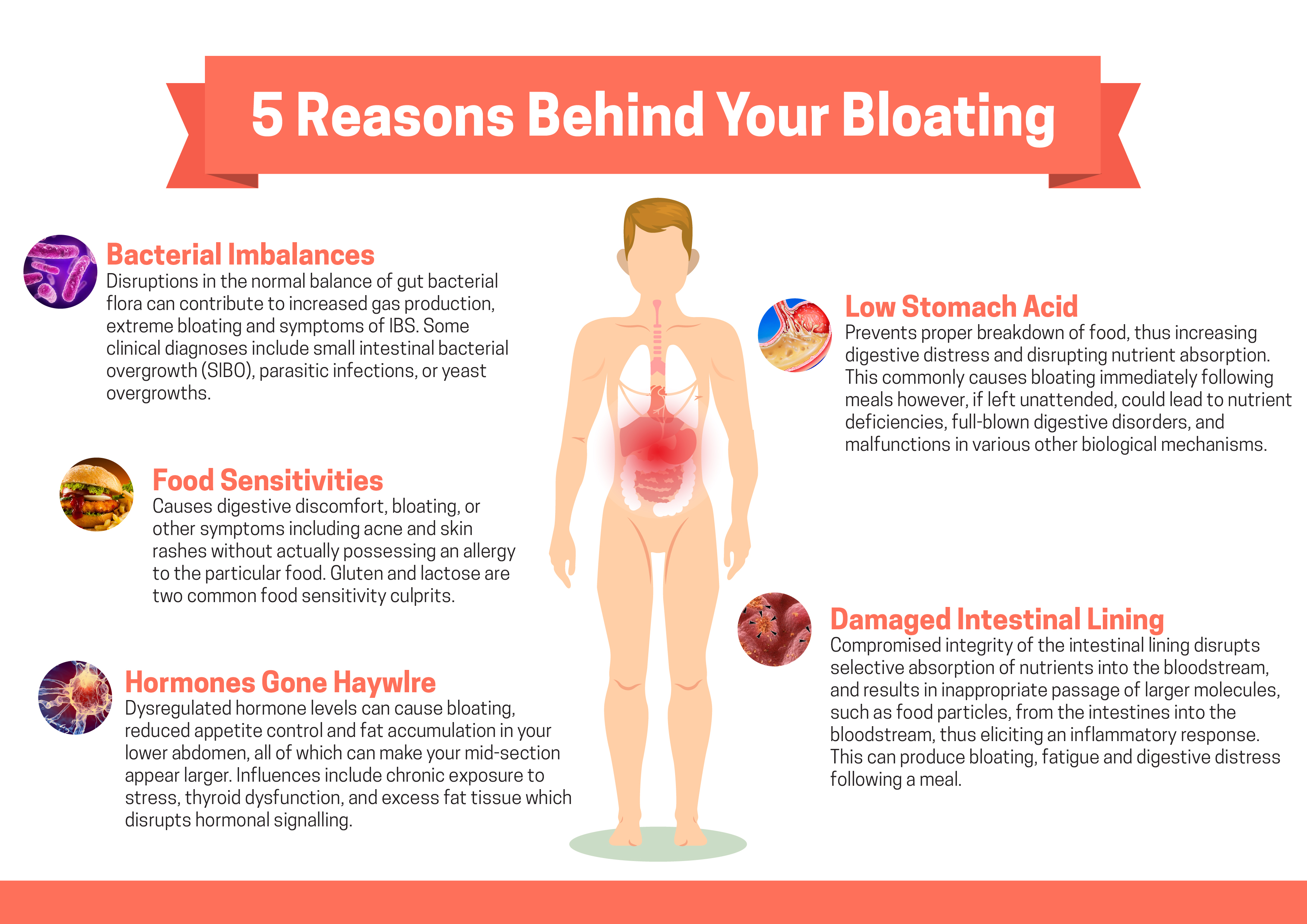 In General Discussions
Welcome to the Wix Forum. Use your forum as a discussion board to talk about topics linked to your website. Here are some tips for how to get started. Write a Welcome Post Greet visitors to your forum with a warm welcome message. Tell people what your forum is about and what to expect. You can also share this post on your social media sites to get things going and attract your first members. Add Categories Categories let users easily navigate your forum and find the topics they are looking for. Add your own categories to suit your site or business. Join the Wix Forum Community This is a community made just for you, Wix Forum fans. Get the latest updates, ask questions and share your wishes for new features. Check it out. Customize Anything Get your forum looking just the way you want. Open your forum settings to choose from different layouts, edit your text and more. Enjoy using your forum!